Everyone I know is always looking for a great deal. Some people will go to great lengths, like that show on TLC called "Extreme Cheapskates." If you're like me and don't really want to pee in a jar or use washcloths as toilet paper to save money, we have some ideas on how to get free things or at least get them at a discounted price!


1. Facebook groups
Search around on Facebook a bit to see if there are any community swap groups. These groups typically have rules and regulations that you must abide by, but all the rules are easy to follow and complete politely. Facebook groups are an easy way to either cheaply buy or swap items that you need! They're also a great resource to sell things you no longer use or want.

2. Thrift shops
Thrift shops are a great way to find a great deal on quality items that you may not find elsewhere. BUT, make sure you go in with an eye for good quality - look for stains, rips, cracks - anything that could be detrimental to the lifetime of the item you're considering. Sometimes something with a little extra "love" showing in it could be worth it for the price that is listed.
To quote rapper Macklemore, "...it was 99 cents!"

3. Coupons

Just like I mentioned Extreme Cheapskates from TLC above, there's another show called Extreme Couponers. I admire the couponers that they show because most of them do it for a living. Here's how to coupon like the rest of us! Look for coupons and deals in the weekly newspaper. Lots of stores have some sort of packet of products with coupons for them in the front of the store. Don't forget about looking for deals online! If you are looking for a specific item, Google it with a store you'd find it in. For instance, you could google "wrenches Lowes coupons" and find all sorts of nifty deals on tools.
4. Freecycle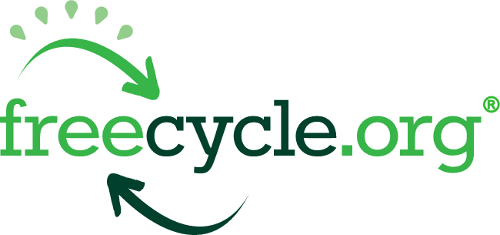 Freecycle is kind of like that "free" section on Craigslist, but specific to your county and completely safe AND completely free! You can sign up according to your county and receive email alerts when people are looking for an item and giving items away. Click
here
to find more details.
Happy deal hunting!